Giving our customers a full educational and Finnish experience is very important to us. So we are very happy about what our customers have to say about us – school visits, study tours, teacher shadowing, and our various events.  
Here are some comments we have received.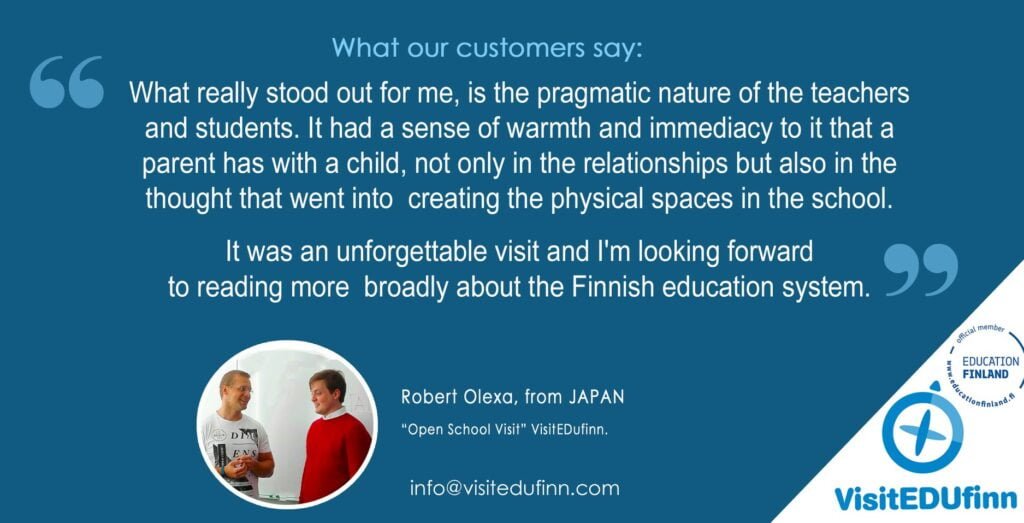 Written by our clients from USA a wonderful group of 22 Connecticut educators, who share their experiences, observations and Insights based on their recent Study Visit to Finland organized by VisitEDUfinn.
Lithuanian teachers visited a vocational school and a high school in February 2022.
LIFE - Lapland International Forum for Education™