The Success Story of Finnish Basic Education (Roos, Mikkonen, Rantavuori & Kinossalo 2018).
This book sets out to explain the current practice and the core principles underpinning the Finnish Basic Education System. It will challenge your thinking and hopefully help you to reflect on what is good about your current policies and practices and what could help improve them even further. It is a great starter to understanding the Finnish Education System and equally valuable to those visiting Finland as for those simply seeking to find out how this small nation created a world-class education system.
SOLD OUT!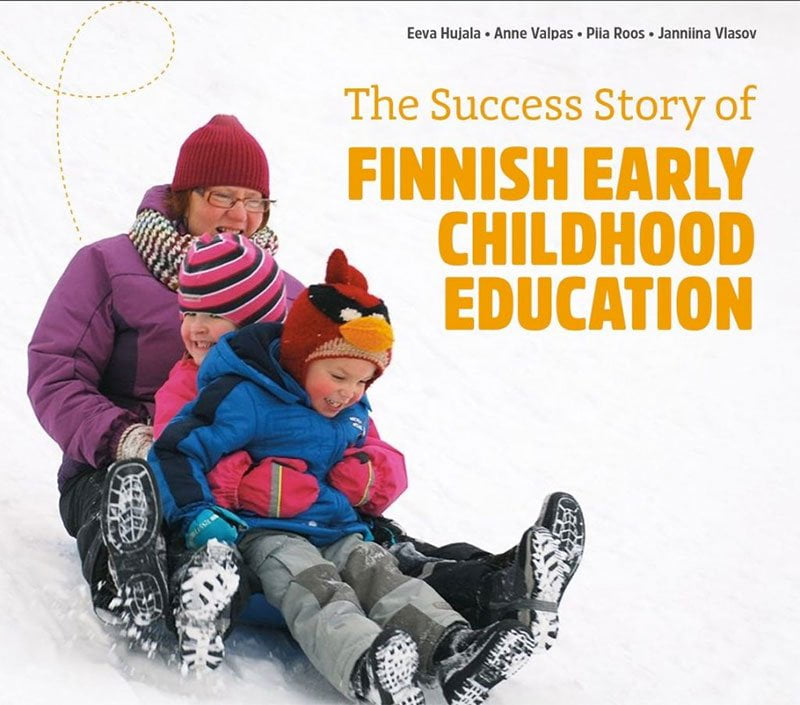 The Success Story of Finnish Early Childhood Education (Hujala, Valpas, Roos & Vlasov 2016).
Finnish ECEC and the country's educational system has an excellent reputation and is appreciated worldwide. The Success Story of Finnish Early Childhood Education introduces Finnish early education system and everyday practices with informative text and lively pictures. The authors are experts in the fields of research and practice in ECEC sector.
You get one copy of The Success Story of Finnish Basic Education -booklet for free when you participate in the following programs:
Phenomenal Learning from Finland (Kirsti Lonka, 2019)
This book presents Finland's path to 21st century competences and the exciting concept of phenomenon-based learning.The author Professor Kirsti Lonka, Ph.D, works at University of Helsinki and as extraordinary Professor, Optentia Research Focus Area, NWU, South Africa. She is an expert in educational innovations, a popular keynote speaker around the world and she has published numerous research articles, chapters and text books. She has also been a keynote speaker in our LIFE2017 event and will renew this experience during LIFE2020 event.
In Teachers we trust (Pasi Sahlberg & Timothy Walker, 2021)
In Teachers We Trust reveals why teachers in Finland hold high status and shows what the country's trust-based school system looks like in action. Timothy D. Walker is one of our educational experts. He is an American teacher and writer living in Espoo, Finland. He is the author of Teach Like Finland: 33 Simple Strategies for Joyful Classrooms, which was translated into more than a dozen languages. You can also watch Timothy Walker's YouTube videos in Finnish Classrooms